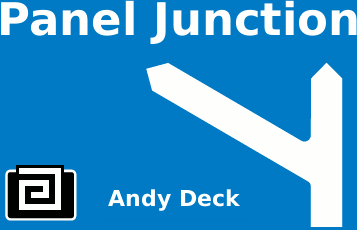 Panel Junction is a new graphic novel originated by Andy Deck that seems to be using the concept of wiki (social contributions/collaboration) in graphic and narrative form. The site explains:
Panel Junction combines the graphic novel with forms of shared authorship that have been made possible by the Internet. Contributions from visitors to this site will culminate in a free document suitable for printing with an ink-jet printer.
Each page of the novel (made up of multiple frames) is developed by contributors, who can add in one frame to the story, and then others can discuss, comment and critique all aspects of the graphics and the narrative. The discussion is really interesting because the "main" author Andy discusses with others how to make the visuals cohesive from page to page to develop narrative and so on. Its really a very exciting concept.